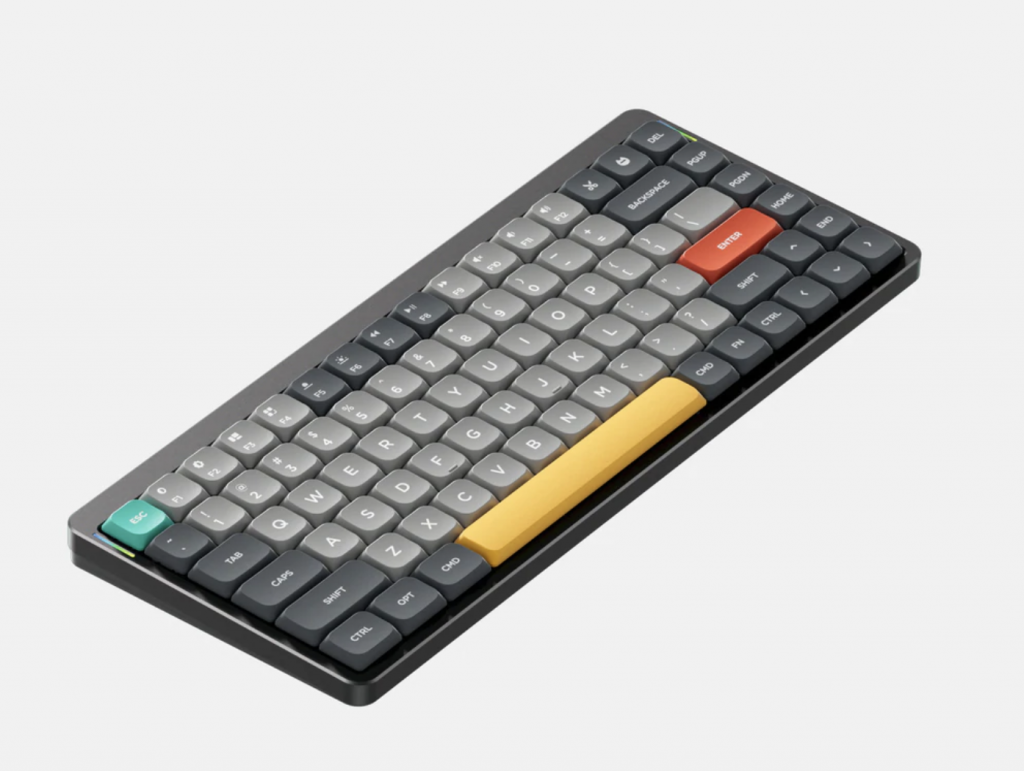 I bought the Air75 from Nuphy as a gift for Kristen.
It's a low-profile wireless mechanical keyboard that comes Gatreon switches. The switch options are Blue, Red, or Brown. I got her the red switches due to their linear mechanism.
I don't have many thoughts about this keyboard because at $75, it sits perfectly in the range of a starter mechanical keyboard that's wireless. Usually, wireless is harder to come by on mechanical keyboards (or maybe that's my experience so far).
The keys have a subtle concave shape that makes the typing experience feel different than a laptop keyboard but still doesn't require you to use a wrist rest or lift up your hands to type. The RGB is a nice touch. I'm not too big on RGB so it's not something I care too much about.
Overall, it's a decent keyboard with no major downsides.