A quick look at my music listening in 2020
Like most things, music listening for me in 2020 was very different than usual years. With a global pandemic surging, I was at home most of the year so I listened to pretty much the same music over and over.
Notably, the artist I listened to the most was Frank Ocean. His music sort of fit my moods throughout the year.
Here's the full link to the listening history on Last.fm: Frank Ocean on Last.fm
And here's the total listens for the year: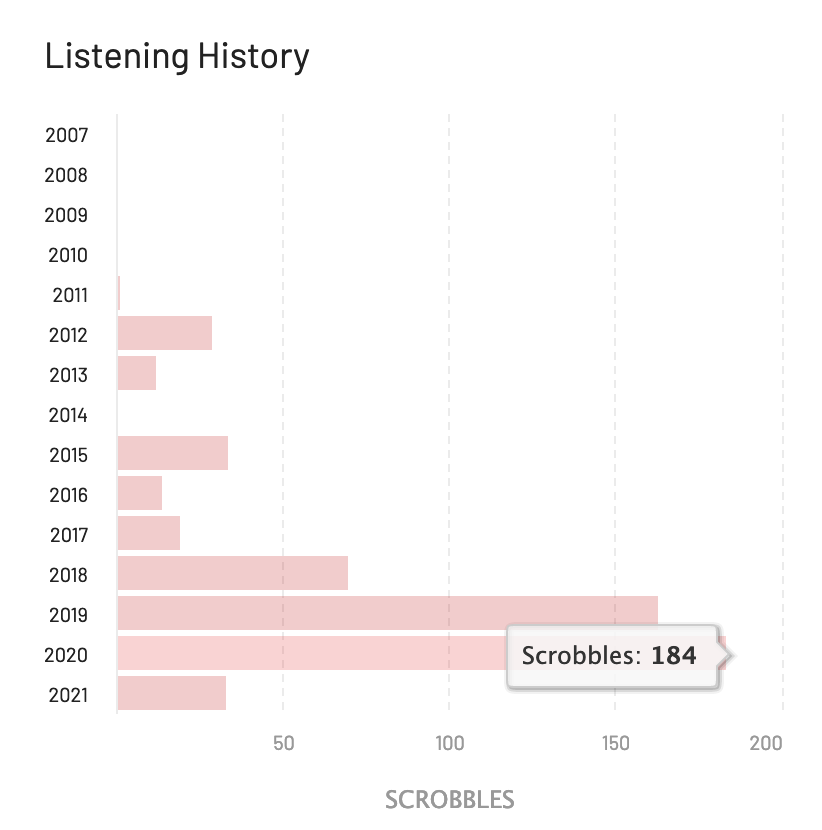 I've listened to him since 2011 but I mainly got obsessed in 2019 and 2020 continued that trend.
The songs I really like are below:
---
Moving on, I really like the song "A Town with an Ocean View" from the movie Kiki's Delivery Service. I first heard it in 2020 when I watched the movie for the first time. It has a nice serene tone to it which was nice to hear when you're just cooped up at home. It was my second most listened to song in 2020. The top spot goes to "A Man in the Station" by John Martyn, a song that reminds me being in train stations and bus stops with my headphones on, a very unlikely thing to happen in 2020. My music last year is a saudade for years past, in some form I suppose.