Bike fitting on the e-bike
Yesterday, I went to get a bike fitting for my e-bike. I have been having knee pain on and off and I was thinking it's due to the posture/positions on the bike.
Long story short, cycling is not causing my knee pain. My seat came out to be the correct height and pedals were okay. I did get some pointers on where to put my foot on the pedal. Below is an image from Cycling Utah showing how to place your foot: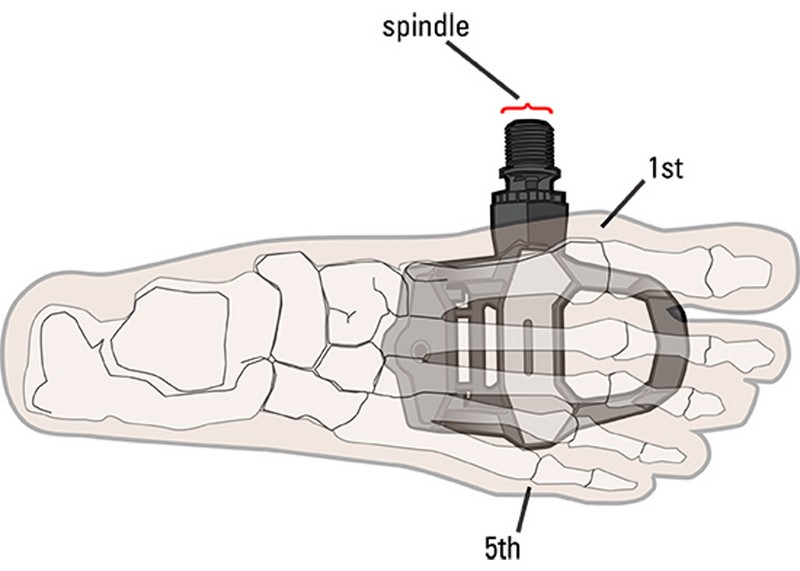 This works for both clipless pedals and flat pedals, I use flat pedals since I don't have cleats. But the overall positioning is the same, placing the big toe right ahead of the middle of the pedal while the outer toe sits right on top of it. After adjusting to this, I felt a slightly better pedal stroke.
Other changes and notes
My pedals have screws on them to hold my shoe position (more on this in a separate post), that needed to be adjust so they're not as protruding.
My brakes were angled too sharply against my wrist which could cause pain long term.
Brake position was also too close to my fingers, they were moved. I found out that brakes should ideally be applied using one finger instead of 2-3 fingers like I have been doing.
Not posture related but my rear rack was angled incorrectly so I was told it should just be adjusted when I get home.
Seat position is OK.
Another big change is the stem. Below is my old stem I decided to shoot some photos of before I put it away in a drawer somewhere: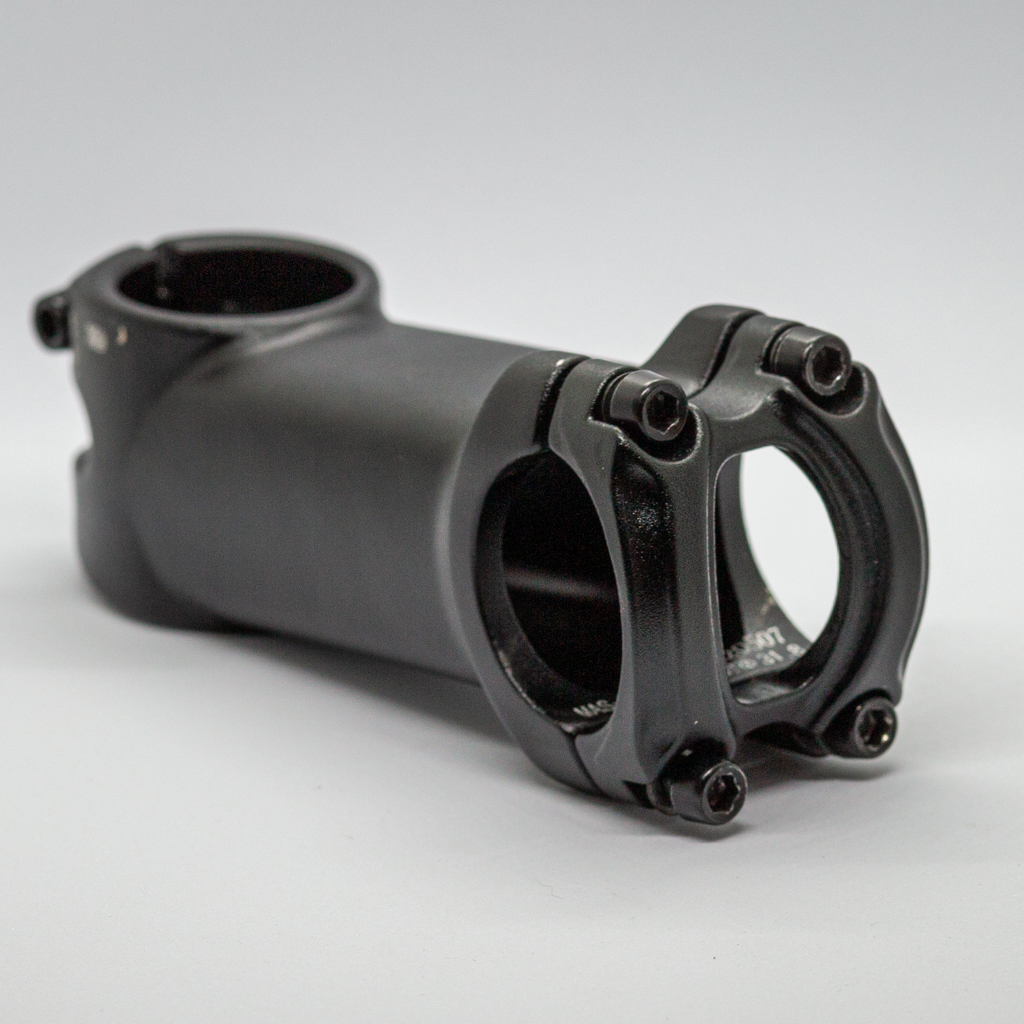 The above pictured stems are at 90mm and 6º angle, I was recommended to use a 70mm stem, I went with one that's 70mm and 7º. It is $32, made by Dimension.
---
I still have a post in the works about my pedals, I will try to post that soon.